The year started with a very foggy day, January 1, 2022. Then January 2nd was a very warm day reaching 60F, an absolutely delightful, perfect day for a walk in the neighborhood. Then on January 3rd we all woke up to our very first snow storm of the year and the season! First day of school from the holidays was cancelled; I bet all our school children were sad about it.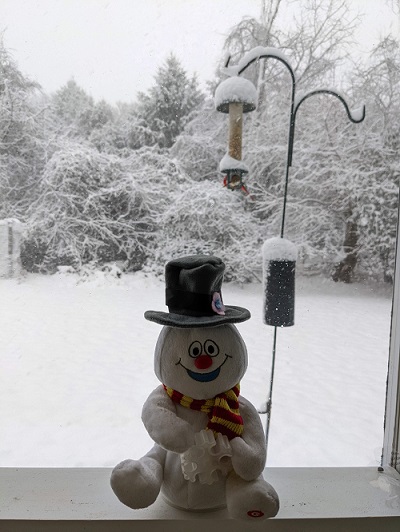 So while the weather can't decide what season it is, I went on a walk to catch the views around our neighborhood. I have to say I did not get too far because at the park I ran into kids sledding. I saw teenangers sledding down the steep part of the park and one of our neighbors nearby had several families and their kids sledding down her front yard. They were having so much fun!
Walking around the park felt magical. It was a true Winter Wonderland. The first snow of the season always seems that way. Here are some views. Enjoy!
Happy New Year!