For Food Donation list and information, see the bottom.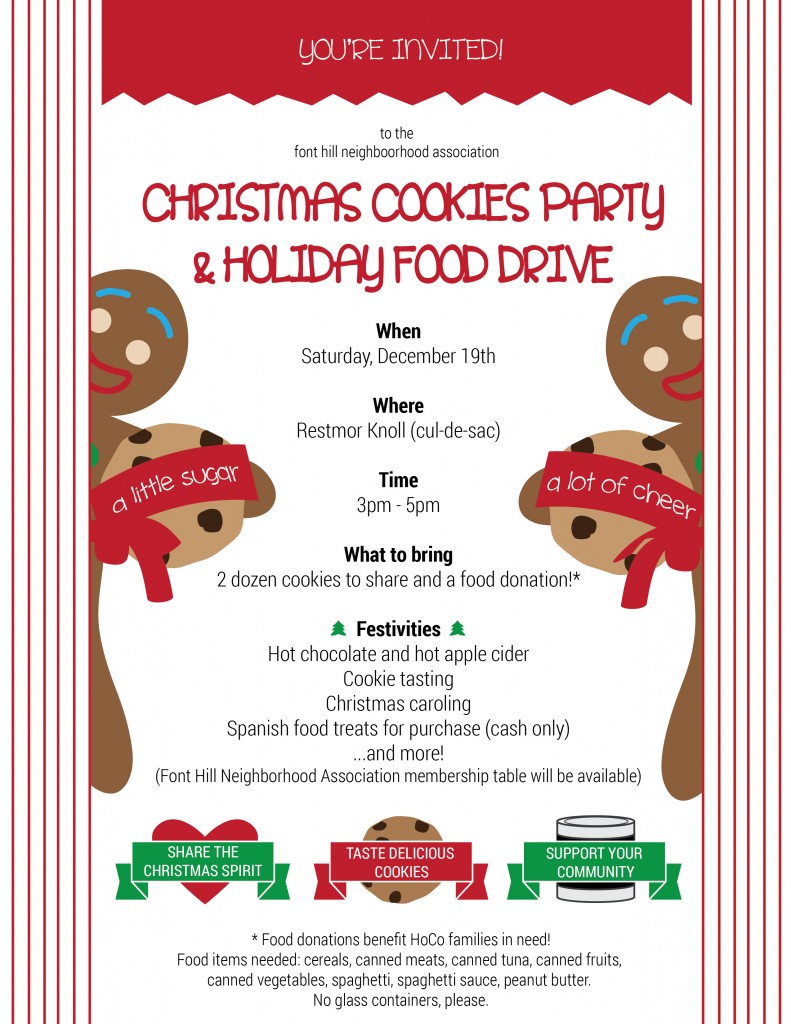 Food will be donated to the Church of the Resurrection Food Pantry that feeds Howard County families in need.
Food Items Needed: 
Peanut Butter
Grape Jelly
Canned Chicken
Canned Tuna
Canned Fruit
Pasta (Spaghetti only)
Pasta Sauce
Soups, Hearty
Cereal
Macarani and Cheese
Baked Beans
Juice Boxes
Canned: corn, peas, carrots, potatoes, spinach.
Please send Questions to: questions at fonthillcommunity dot org