Our first Christmas Lights Car Parade was wonderful!! We had 17 cars in the parade, all decorated in the Holiday spirit.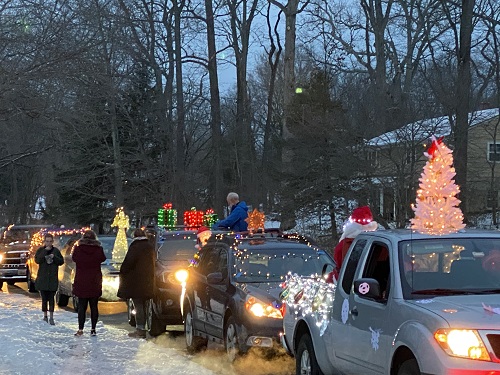 We had an angel, snoopy and presents. We had a Santa riding next to a well-lit Christmas tree. We had the 3 Magi singing to Feliz Navidad! We had an adorable polar bear inflatable at the start of the parade.
But the hit of the parade was Santa himself!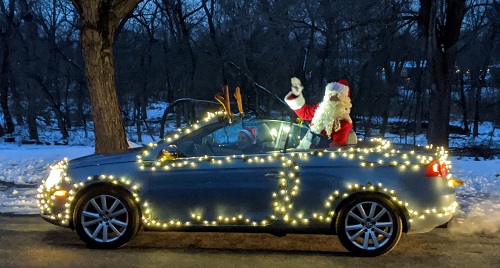 I was very pleased, surprised and happy to see so many of our neighbors along the parade! I saw them at the end of their driveways, looking out their front doors, looking out their front windows and sitting in their cars at the end of crossing streets along the route. All of them waving and saying Merry Christmas as we went by and when they saw Santa it was wonderful to hear all the cheers. The parade was a delightful and much needed food for the soul during these times.
I thank all the families that participated in the parade. I especially thank all of you that came out to see the parade.
All in all, I hope the Christmas Lights Car Parade has brought you smiles and the knowledge that even during these trying times and challenging year our neighborhood Holiday Spirit is strong. I am looking forward to doing it again next year, so start planning your car decorations!
Merry Christmas!
Happy Holidays!
Feliz Navidad!