Last year's parade was so much fun, we are doing it again!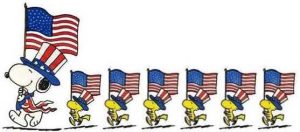 Our Neighborhood 4th of July Kids' Parade and Festivities
Time: 11am – 1pm
Where: On Font Hill Drive by our park. See the map below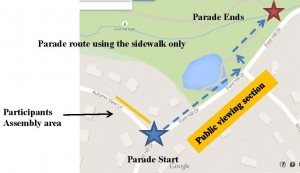 Who can participate in the parade:
All Font Hill community children and grandchildren too!
How to participate in the parade:
Decorate in a patriotic theme a wheeled vehicle – strollers, skates, bicycles, tricycles, scooters, wagons, etc., and yourself! No skateboards please.
Festivities estimated schedule:
        10:30 am – 10:45    Parade participants assemble by Autumn View Lane and Font Hill Drive.
        11am                        Parade STARTS
        11:15am – 1pm       FREE Ice Cream + FREE Cookies + Children's games + Music
The membership table will be available to accept payment of dues, please bring cash or check.  Your membership dues makes events like this possible in our neighborhood.
Come with or without children. Come to meet new neighbors, Come to celebrate with old neighborhood friends. Don't forget to show your patriotism.
Come One…..Come All!
Let's celebrate this fabulous country with friends and your Font Hill family.
Let's celebrate Independence Day!
"The Land of the FREE and the Home of the Brave" — Francis Scott Key
This event is sponsored by YOU – The Font Hill Neighborhood Association paying members.