So many good and delicious tomatoes to choose from, it was very dificult but I think I got a good bunch. Tomatoes were chosen on the basis of: flavor, are they good in salads, are they good alone, are they slicers, or because they sounded interesting. Sadly I can only grow 4 tomato plants (not decided which yet) so I depend on you to let me know what your chosen tomatoes taste like. Send your messages to: Vilma. Email: chem79vla (at) gmail (dot) com.
The list of Pepper chosen for the Plant sale can be seen here: 2023-Pepper seedlings
To see the location and dates here is the link >> 2023 Plant Seedling sale
List of tomatoes
Supersweet 100 Cherry tomato (65 days)
Mortgage Lifter (75-85 days) – heirloom
Abe Lincoln (80 days) – heirloom
Brandywine tomato (80 days) – heirloom
Soldacki tomato (75 days) – heirloom
Arkansas tomato (90 days) – heirloom
Crimson Carmello tomato (70 days)-heirloom
Supersweet 100 Cherry tomato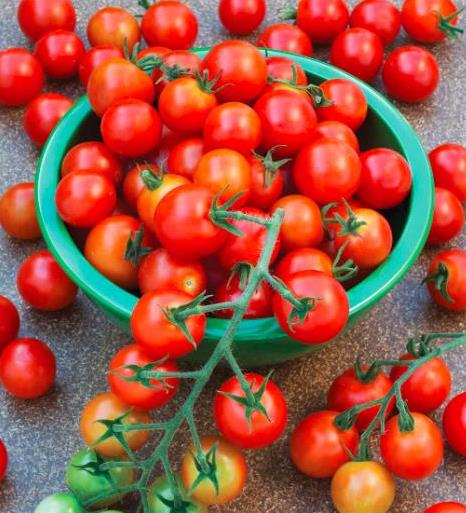 Very popular and delicious tomato.
A reliable cherry tomato with prolific yields.
Fruits produced in large clusters. Widely adapted.
High resistance to diseases.
Mortgage Lifter tomato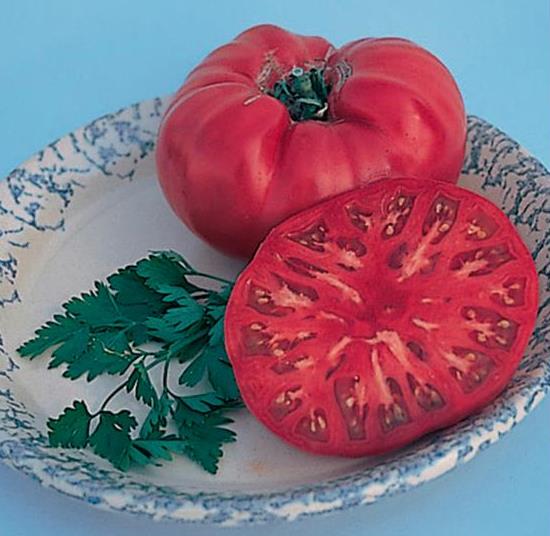 A large, 1-2 pounds smooth pink-skinned fruit.
It has a delicious, rich, sweet taste and yet slightly acidic making it a great tomato for all uses.
Very meaty with few seeds.
Abe Lincoln tomato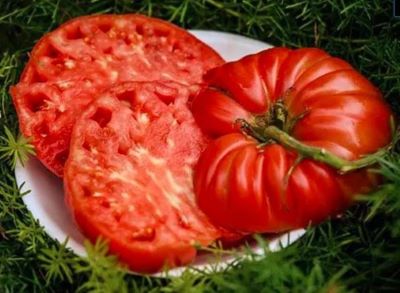 A classic variety with good acidity and regular tomato leaves.
Beautiful dark red fruits, sweet, solid and meaty, the perfect slicer tomato.
Fruits are smooth, free from cracks and seams. These are amazing in tomato sauce, soup, pasta, or handmade ketchup.
Brandywine tomato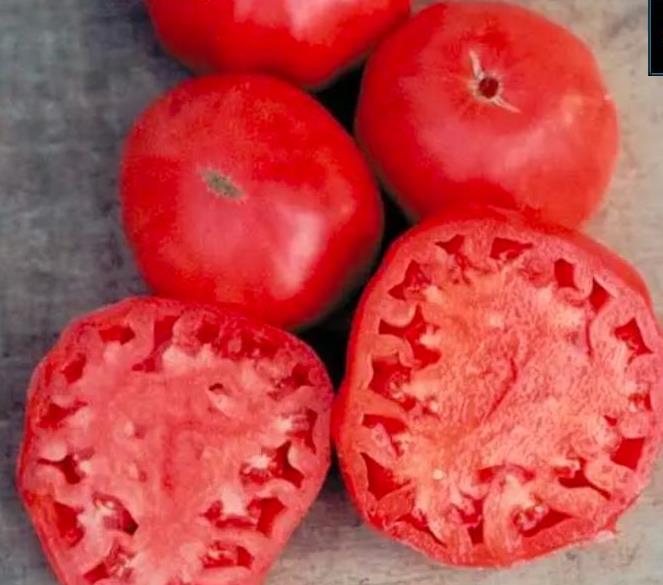 Large tomato with superb flavor, a great balance between sweet and acidic.
A delicious addition to BLTs, hamburgers or salads.
A great potato-leafed variety.
Beautiful pink fruit up to 1 1/2 pounds each.
A rigorous grower that requires staking.
Soldacki tomato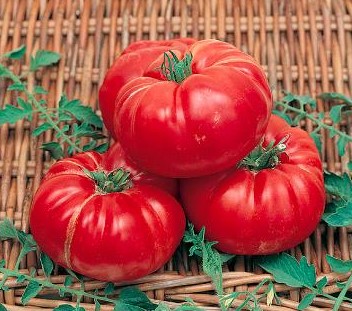 A tomato from Poland.
Low in acidity with intense sweet flavor.
Dark pink tomatoes, flattened in shape.
About 1-pound each and packed with firm flesh inside thin skins.
Arkansas tomato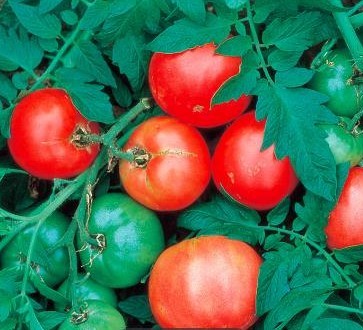 A high quality pink tomato bred at the University of Arkansas.
Tomatoes are medium sized about 6 ounces.
Excellent, creamy, mild flavor. Highly adaptable.
Crimson Carmello tomato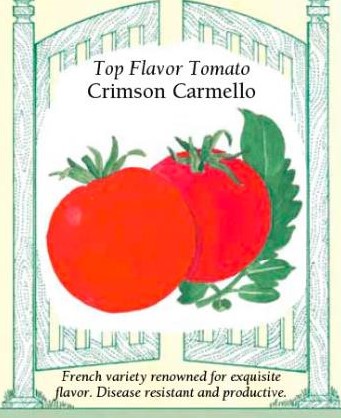 Bred in France especially good for fresh eating. Juicy with perfect sweet to acid balance.
Tomatoes are 4-5 inches. Perfect for salads and on pastas.
Disease resistant.