This list shows only the Peppers selected for this years' sale. The tomato list is here >> 2023-Tomato list
To see the location and dates here is the link >> 2023 Plant Seedling Sale
Peppers were chosen because they sounded interesting or delicious. Personally I am going to be growing all of them but I am looking forward to tasting the new ones: Buena Mulata, Jimmy Nardello, Aji Charapita, Criolla de Cocina. I hope you try them as well and let me know what you think of them. Send messages to Vilma >> chem79vla (at) gmail (dot) com.
List of Peppers:
Cubanelle Peppers (65 days)
Ausilio Pepper (70-80 days)
Buena Mulata Pepper
Criolla de Cocina
Aji Charapita Pepper
Jimmy Nardello Pepper (75 days)
Anaheim Pepper (80 days)
Poblano Pepper (75 days)
California Wonder Bell Pepper (70 days)
Cubanelle Pepper
Sweet with mild flesh and rich flavor.
Approximately 6-8 inch pepper.
A thin walled pepper is especially suited for quick cooking and has a low water content.
Best picked when yellow-green. They can also be left to mature and harvested when bright orange-red.
Cubanelle peppers are also known for their unique, imperfectly curled, wrinkled and twisted shape.
Ausilio Pepper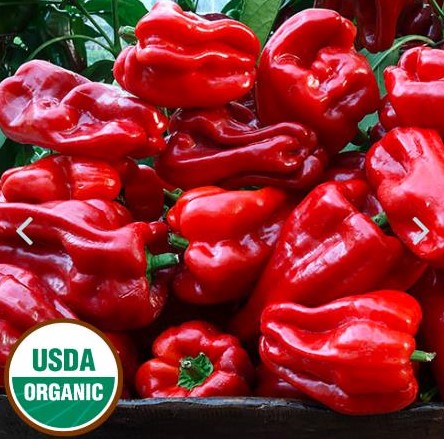 A 70-80 day pepper, originally from Italy.
Ideal for stuffing, frying and canning.
Medium-thick flesh, matures from green to red. Plants measure 18-24 inches tall.
Heat level – mild.
Buena Mulata Pepper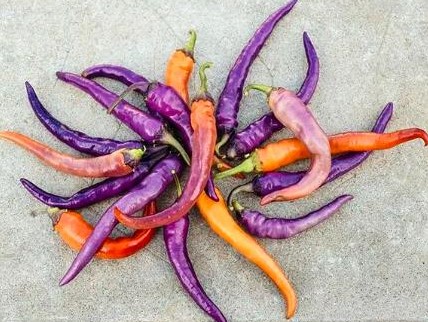 A very rare, cayenne-like pepper with long-round pods about 4-7 inches in lenght.
A chamelean-like pepper that undergoes color changes during ripening: violet to pinkish-flesh color, then orange changing to brown, and eventually to a deep red.
Flavor changes during rippening with reds being more sweet and meatier than the violet.
Buena Mulata pepper also make a wonderful potted plants.
Criolla de Cocina Pepper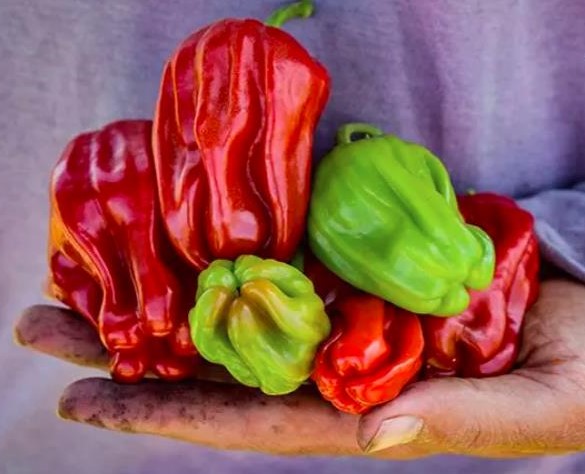 Originally from Nicaragua.
A heirloom, sweet pepper.
It produces 4-inch peppers that are fragrant and richly flavored.
Strong pepper flavor.
Fruit is very wrinkled and unique looking.
Aji Charapita Pepper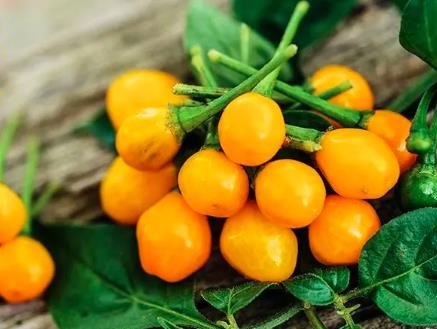 From the jungles of Peru.
A wildly bushy plant producing many small (0.25 inch) round Tepin-like peppers.
It has a distinct fruity flavor with citrus aroma.
Heat lever – equal to a cayenne pepper
It is often known as the "Mother of All Chilis" and is very hard to source outside of Peru. Due to its rarity, this pepper is the most expensive in the world!
Jimmy Nardello Pepper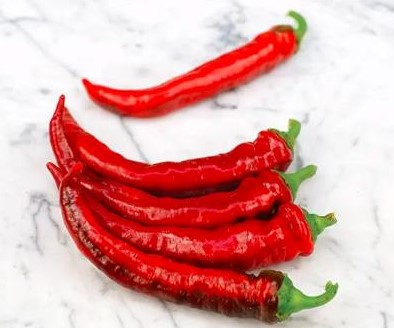 From Southern Italy.
A long, thin-skinned frying pepper dries easily and has such a rich flavor that this variety has been placed in "The Ark of Taste" by the Slow Food organization.
Ripens in a deep red, is very prolific and does well in most areas.
Anaheim Pepper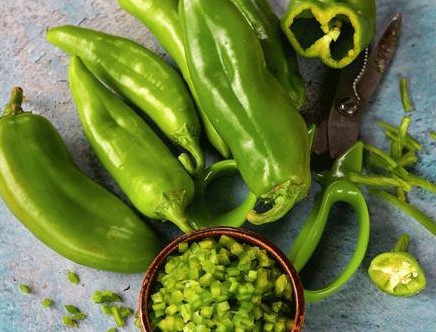 Extra large and mild chili pepper
It is a perfect roasting or frying pepper. It is also great stuffed or chopped into salsa.
Heat level – mild
Poblano Pepper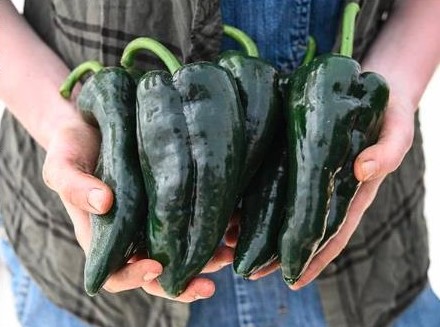 It is the classic pepper for chili rellenos.
Dried, the fruit turns a rich dark red-brown and may be ground into an authentic red chili powder.
Plants reach 2 feet approximately.
Heat level – mild
California Wonder Pepper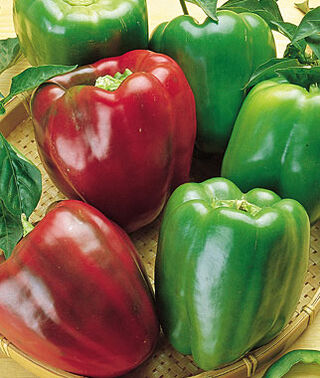 Sweet California Wonder Bell Pepper is one of the most popular large bell pepper plants around.
The fruit is delicious for snacking, salads, sauteing or stuffing. These bell peppers pack plenty of crunch and vitamins, including vitamins C and A.
Harvest some early and while green but leave enough in the plant to turn red and sweeter. Cut the stem of the pepper, avoid twisting it.